Thursday, 27 November 2008 21:50
Round pietersite beads
4mm = $5.00
6mm = $6.25
8mm = $7.50
10mm = $10.75
12mm = $15.00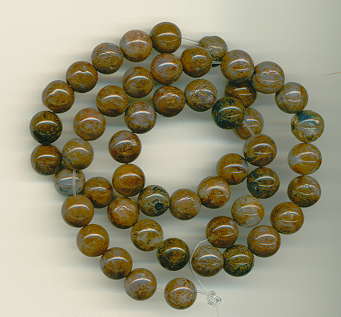 Blue pietersite tubes
Genuine Pietersite with more blue tones
16 inch strand
Assorted Tubes, 6x7mm, 6x9mm, varies
approximately 50 beads/strand
$22.00 per strand
Click on the picture to see a close up


Pietersite Background

Lovely earthtone shades of brown with swirls of gold, rust and grays. :-) Pietersite (so called because it was discovered by Sid Pieters in Namibia) is a mix of blue and gold tiger's eye in quartz which has been folded and stressed in the Earth. It has the lovely iridescence of tiger's eye but not in structured bands, more in swirls and swathes.
Last Updated on Monday, 29 December 2008 22:59
---
Trash City
P.O. Box 13653, Scottsdale,
AZ 85267, USA
Tel: 602-399-9500
Toll Free Fax:  866-234-5324
E-mail: info@trashcity.com
Copyright © 2009 Trash City. All Rights Reserved.