Thursday, 27 November 2008 15:44
Incredible Ocean Jasper--a new find from Madagascar.
Every piece is different. Ocean Jasper is a lovely mingling of colors. There are whispers of most every color found in nature in these lovely stones. Ocean Jasper is produced from only one mine near Marovato. The deposit, being located at the edge of the ocean in Northwest Madagascar, can only be seen and collected from at low tide. This remote area has no roads so the material must be transported to civilization by boat. Excellent as accent pieces on any custom design.
Every stone is unique, so the pictures below are for illustrative purposes only and actual strands will differ - but should still be very nice! :-)
Photos enlarged to show detail
Prices are per strand

Round
4mm $7.00
6mm $8.00 / 8mm $12.00
10mm $16.00 / 12mm $21.00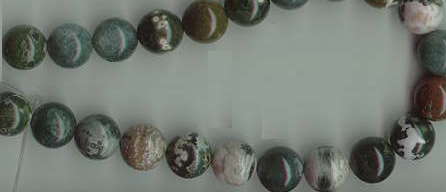 6mm Chips
$5.00 per 34" strand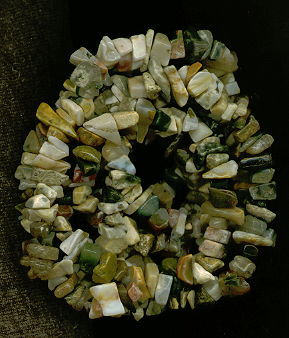 15x31mm 3-sided Oval
$40.00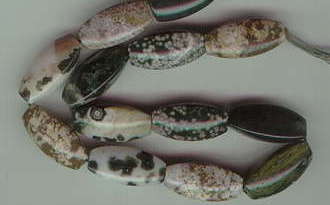 10x17mm Tube
$30.00


Last Updated on Tuesday, 23 December 2008 23:10
---
Trash City
P.O. Box 13653, Scottsdale,
AZ 85267, USA
Tel: 602-399-9500
Toll Free Fax:  866-234-5324
E-mail: info@trashcity.com
Copyright © 2009 Trash City. All Rights Reserved.