Monday, 01 December 2008 01:54
Valentine's Day is Feb 14th. We have our
Hearts
page all ready to go
with all kinds of heart shaped beads and stuff!
Here's a taste of what you'll find in there: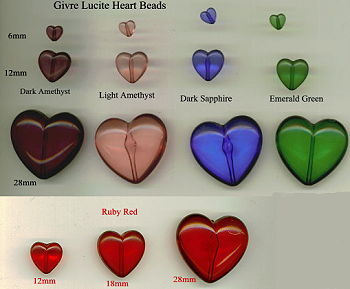 Last Updated on Sunday, 25 January 2009 17:19
---
Trash City
P.O. Box 13653, Scottsdale,
AZ 85267, USA
Tel: 602-399-9500
Toll Free Fax:  866-234-5324
E-mail: info@trashcity.com
Copyright © 2009 Trash City. All Rights Reserved.