Tuesday, 11 October 2011 19:36
Trash City Gift Certificates

Gift Certificates are available in 3 denominations!
$50 - $100- $200
Each certificate is numbered and mailed to you, or whoever you designate
in a gift envelope topped with a bow!
Your giftee can shop for whatever they want at our online store!
You buy, we'll do the rest.
There. You're done. Wasn't that easy?
Happy Holidays!!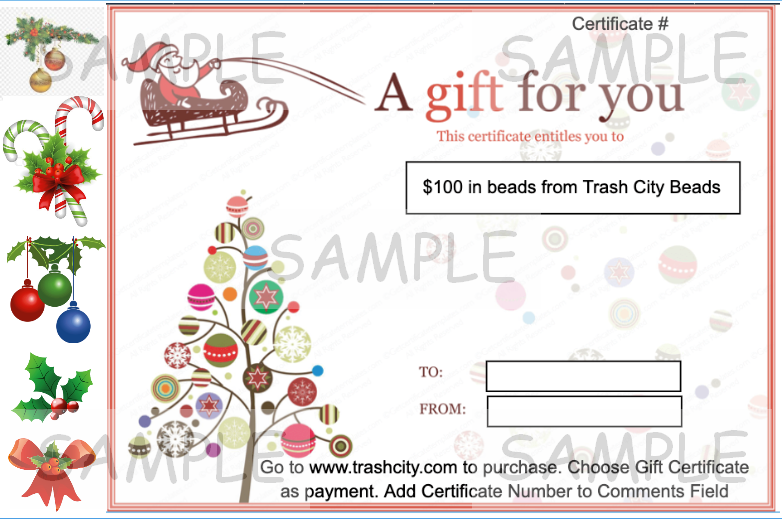 Special gift for them at a very special price for you!
Email us for details: This e-mail address is being protected from spambots. You need JavaScript enabled to view it
Order through the online shopping cart, or call to order direct. There's still time!
602-399-9500 (Ask for Chris)
Last Updated on Tuesday, 01 December 2020 00:25
---
Trash City
P.O. Box 13653, Scottsdale,
AZ 85267, USA
Tel: 602-399-9500
Toll Free Fax:  866-234-5324
E-mail: info@trashcity.com
Copyright © 2009 Trash City. All Rights Reserved.