Monday, 13 October 2008 17:15
Also see the Gemstone Jelly-Beans, Flat Ovals and Thick-Sliced Ovals
5x7mm Ovals
$6.00 per strand
55 beads per strand (approx)
Available in the following gemstones:
Labradorite
Dumorturite
Unakite
Blue Goldstone
Cape Amethyst
Crazy Lace
Zebra Jasper
Picasso Marble
Goldstone
Poppy Jasper
Red Jasper
Mother of Pearl
Green Aventurine
Black Onyx
Hematite
Rose Quartz
Sodalite
White Marble
Orange Aventurine
Amazonite
Picture Jasper
Fancy Jasper
Samples of some are shown below
N.B. Stones shown 75% actual size.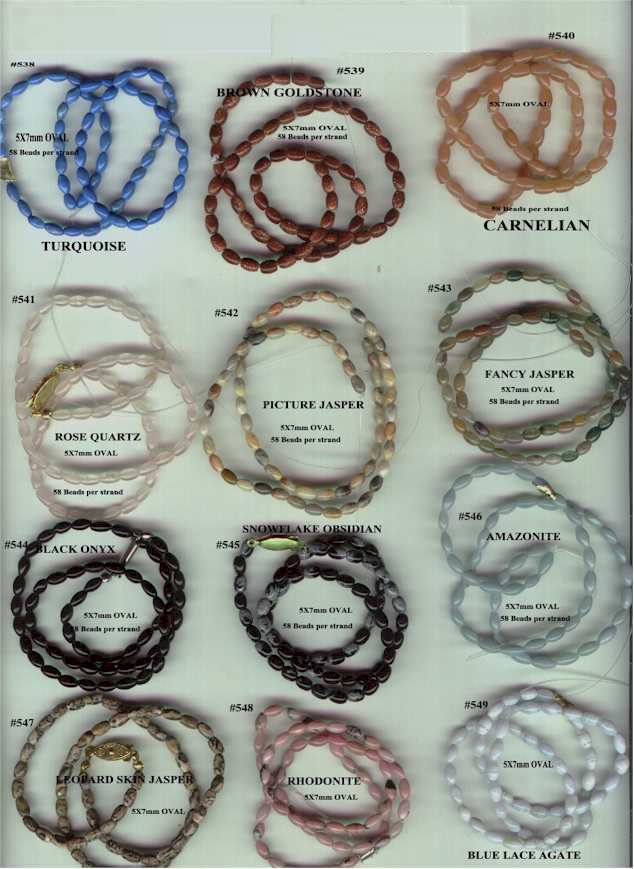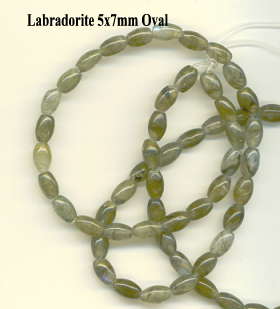 5x12mm Ovals
Orange Aventurine only
$7.00 per strand (33 beads)


Last Updated on Thursday, 18 December 2008 18:37
---
Trash City
P.O. Box 13653, Scottsdale,
AZ 85267, USA
Tel: 602-399-9500
Toll Free Fax:  866-234-5324
E-mail: info@trashcity.com
Copyright © 2009 Trash City. All Rights Reserved.