Tuesday, 19 August 2008 20:53
Two types sold here, the large individual shapes that you can hang from a piece of leather or any other use you can create; or strands of smaller donut shapes.
Large Donut Beads

Sold by the piece.
They are undrilled - obviously, there's a hole in the middle, but not from side to side.
Contrast the strands at the bottom of the page, which are drilled as well as having a hole.
Four Sizes - Assorted Gemstones available

Icepick bail for this size donut.
Bail is 11mm and fits 30mm gemstone donut
50 cents each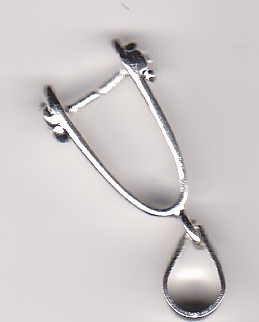 *NEW!*  30mm Round Gemstone Donut
Dark Green Jade - $3.00 each
Chinese Nephrite Jade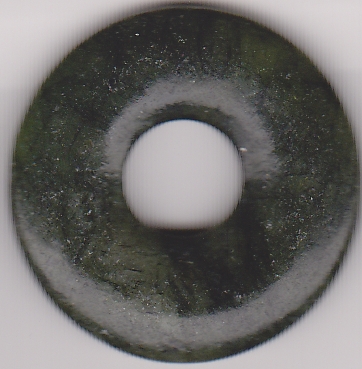 35mm Round Gemstone Donut
$3.50 each
Hickorite
Carnelian
Fluorite
Rose Quartz
Yellow Jade
Black Onyx
Amazonite

Not Pictured
Burmese Jade - $5.00
45mm Round Gemstone Donut
$5.00 each
Moss Agate
Yellow Jade
Carnelian
Fluorite
Howlite (Turquoise)
Aventurine
Hickorite
Rose Quartz,
Amazonite
Cherry Quartz Glass
Picture Jasper
Red Jasper
Black Onyx
Olive Jade
50mm Round Gemstone Donut
$6.00 each

Carnelian



Not pictured:
Black Onyx


10mm Gemstone Donuts
36 Beads per Strand
Price is $9.00 per strand - any stone!
Last Updated on Thursday, 21 April 2011 16:23
---
Trash City
P.O. Box 13653, Scottsdale,
AZ 85267, USA
Tel: 602-399-9500
Toll Free Fax:  866-234-5324
E-mail: info@trashcity.com
Copyright © 2009 Trash City. All Rights Reserved.