Tuesday, 25 November 2008 20:42
Love Bead Strands
$8.00 for 12 strands!
How retro! 48" endless strands of Glass Love Beads from the 60's. There are twelve strands in a set for one low price. You can take apart the strands and use the beads, or just sell them as is. Unfortunately, you can't pick the colors you want, since they come mixed and assorted as the representative photo shows. The sizes of the seed beads range from very small to...well, small.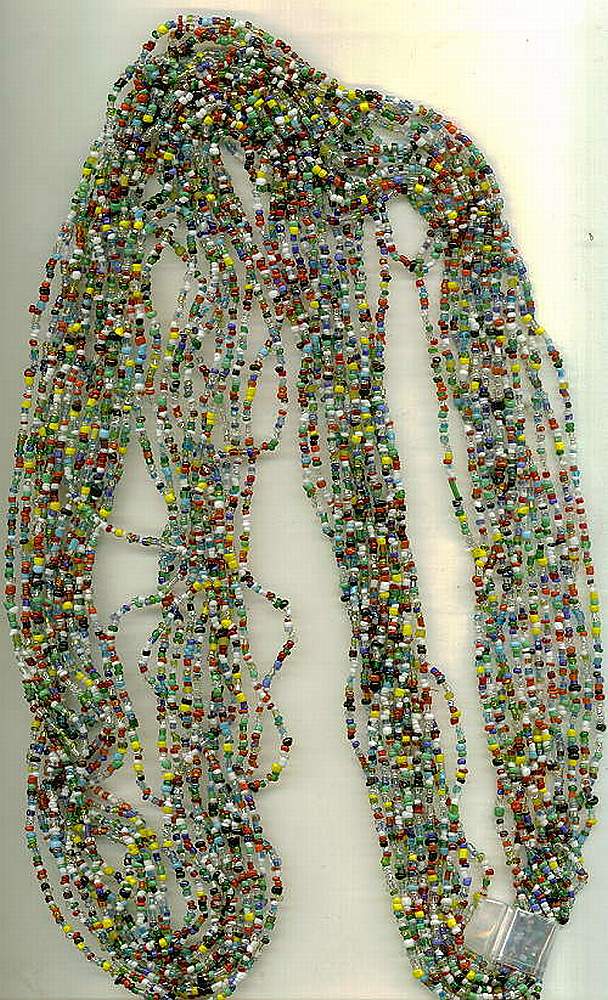 Last Updated on Monday, 22 December 2008 19:57
---
Trash City
P.O. Box 13653, Scottsdale,
AZ 85267, USA
Tel: 602-399-9500
Toll Free Fax:  866-234-5324
E-mail: info@trashcity.com
Copyright © 2009 Trash City. All Rights Reserved.