Tuesday, 25 November 2008 18:55
FROSTED GLASS (CZECH) ROUND BEADS
Photo shows old prices. These prices are correct
Priced per strand (16" Temp):
4mm=$5.00, 6mm=$6.00, 8mm=$7.00, 10mm=$9.00
We are running down stocks on these items,
so not all colors may be available.
Also available (for the moment!) in white.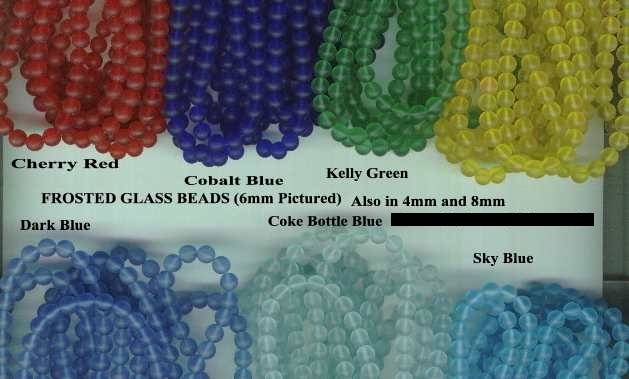 Last Updated on Thursday, 07 April 2011 15:54
---
Trash City
P.O. Box 13653, Scottsdale,
AZ 85267, USA
Tel: 602-399-9500
Toll Free Fax:  866-234-5324
E-mail: info@trashcity.com
Copyright © 2009 Trash City. All Rights Reserved.