All handmade in the USA.
$1.00 per gram, or $150 per pound (our assortment).
Each bead weighs between 0.5 and 3.6 grams.
Because the shapes and sizes of the beads vary enormously, there's no definitive answer as to how many you get in a gram.
If you give us an indication to your preference, we'll do our best to skew your selection in that direction.
Click on picture to see close-up!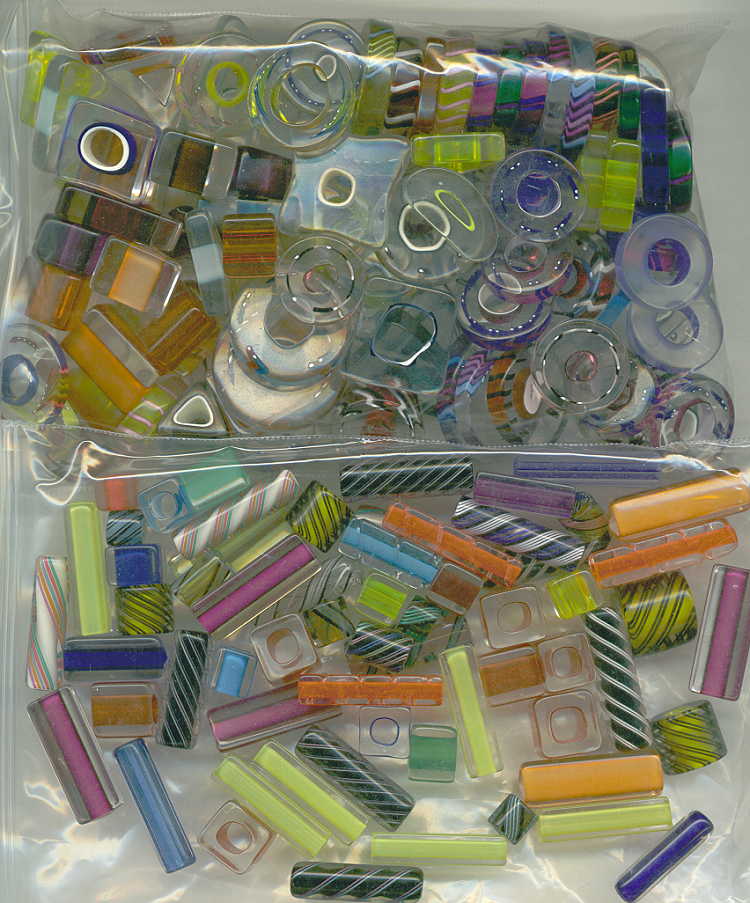 ---
Trash City
P.O. Box 13653, Scottsdale,
AZ 85267, USA
Tel: 602-399-9500
Toll Free Fax:  866-234-5324
E-mail: info@trashcity.com
Copyright © 2009 Trash City. All Rights Reserved.